Welcome to John Skeet Mobile Crane Hire Manchester.
"Our Mission is to provide a professional, safe, reliable and quality Crane Hire Service at the most competitive price".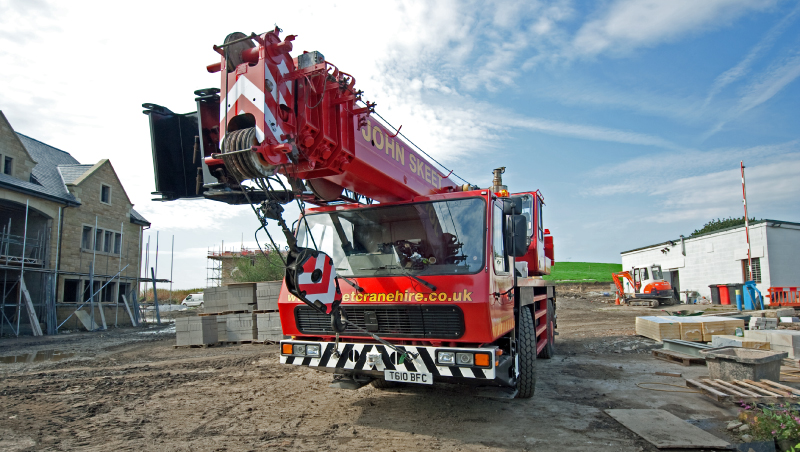 John Skeet Crane Hire was established in 1986 to provide a mobile crane hire Manchester to the construction and commercial industries in and around the North West of England.

We will assist you with the Planning, Safety, Load Capacities, and what equipment is needed. We can supply cranes under either CPA (Crane Plant Hire Association) Plant Hire Terms and Conditions or CPA Contract Lifting Terms and Conditions. Read about the health & safety, and welfare of our employees, our customers, contractors, and Environmental aspects of Crane Hire. Read about BS 7121 "The Safe Use Of Cranes" , we also point out the important roles that Appointed Persons, Crane supervisor,Slinger, Signaller, play in carrying out safe and secure lifting.
Our Boat Lifting Service is also very popular, being in the centre of local waterways of Manchester and the Northwest we can provide Boat Lifting Services at a cost effective price, Please call for more information.